Usually, the crude oil processing capacity and size of the processing unit in the refinery are considered here to rank. The oil-producing countries send raw crude oil to the oil importing countries including the United States, India, South Korea and China. As per the demand, companies build large oil refineries in particular places. Petroleum products for vehicles are the main pace of the refineries. Usually, the Oil Refineries producing petroleum products such as Gas, Petrol, Diesel, and other grade fuel for vehicles and types of machinery. Jamnagar Refinery in India is the World's largest oil refinery, with 1.2 million barrels per day of output Capacity.
11. Baton Rouge Refinery
 

(ExxonMobil)

Operated by ExxonMobil, one of the largest in the United States, occupying 2,100 acres and employs over 2,000. It manufactures over 300 products including Gasoline, Diesel, Jet fuel, Waxes, Lubricating oils.

Daily Production (In Barrels): 502,500
Location: Baton Rouge, LA, USA
10. Garyville Refinery (Marathon Petroleum)
It is operated by the Marathon Petroleum Corporation, located in the province of Louisiana, commissioned in 1976. Over 800 employees presently working in the refinery.
Daily Production (In Barrels): 522,000
Location: Garyville, LA, USA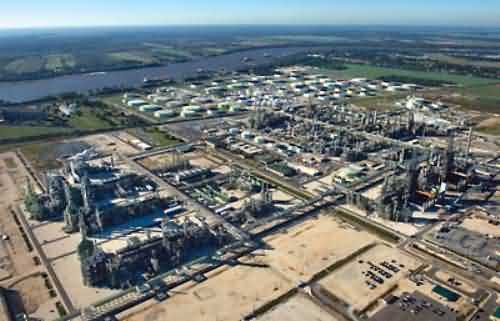 9. Ras Tanura Refinery (Saudi Aramco)
The Ras Tanura refinery operated by Saudi Aramco, it upgraded its capacity with major expansion projects, located in Ras Tunara in Saudi Arabia.
Daily Production (In Barrels): 550,000
Location: Saudi Arabia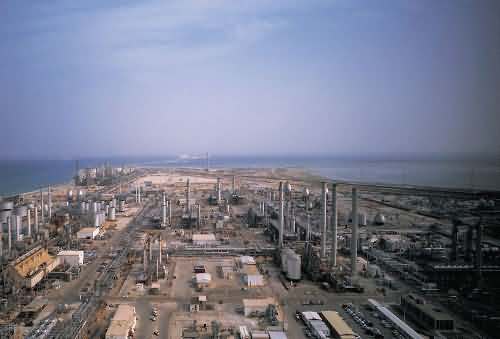 8. Baytown Refinery (ExxonMobil)
It is the second largest oil refinery in the United States, located in Baytown, Texas, operated by Humble Oil Company and started in 1919.
Daily Production (In Barrels): 572,500
Location: Baytown, TX, USA
7. Port Arthur Refinery (Motiva Enterprises)
The largest Oil refinery in the United States, commissioned in 1902, the recent expansion added 325,000 barrels per day of capacity and total of 600,000 bbl/day.
Daily Production (In Barrels): 600,000
Location: Port Arthur, Texas, USA
6. Singapore ExxonMobil
The Refinery in Singapore operated by ExxonMobil is located in HarbourFront in Singapore. ExxonMobil holds over 100 years of history in the oil sector in Singapore.
Daily Production (In Barrels): 605,000
Location: Harbourfront Pl, Singapore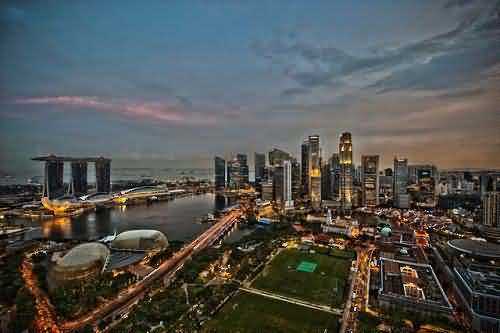 5. S-OIL Onsan Refinery (S-OIL)
S-Oil Onsan Refinery is the fourth largest, with many expansions and upgrades grew one of the largest refineries in the world.
Daily Production (In Barrels): 669,000
Location: Ulsan, South Korea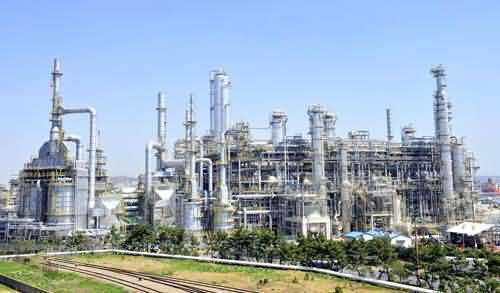 4. GS Caltex Yeosu Refinery (GS Caltex)
This refinery located in Seol in South Korea founded in 1966, owned by Chevron and GS Group, serving petroleum products worldwide.
Daily Production (In Barrels): 730,000
Location: Yeosu, South Korea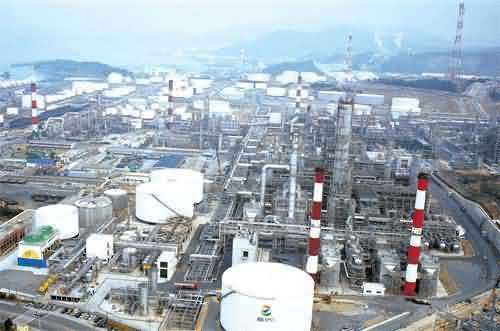 3. Paraguana Refinery Complex (PDVSA)
Paraguana refinery located in the state of Falcon in Venezuela, it was commissioned in 1949. The three units called Amuay Refinery, Cardon Refinery and Bajo Grande Refinery which operated by state-owned company Petroleos de Venezuela.
Daily Production (In Barrels): 940,000
Location: Paraguana, Falcon, Venezuela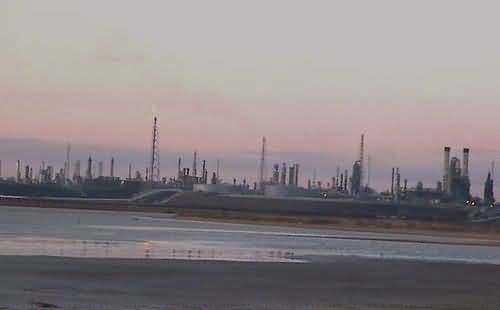 2. SK Energy Co., Ltd. Ulsan Refinery (SK Energy)
SK Energy is a South Korean Company in the Oil and Gas sector. It manages several oil-related products and trading. The unit in Ulsan is the second largest oil refinery company.
Daily Production (In Barrels): 1,120,000
Location: Ulsan, South Korea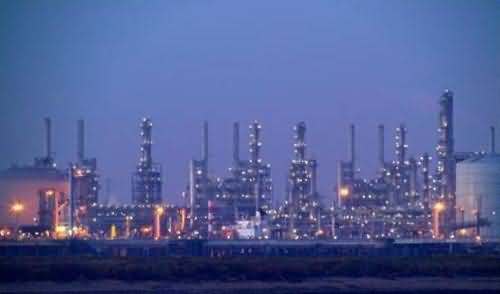 1. Jamnagar Refinery (Reliance Industries)
It is a private Crude oil refinery owned by Reliance Industries, located in Gujarat state in India. In 1999, the refinery was commissioned and installed 668,000 bbl/day capacity plants, later upgraded its capacity to 1.24 million bbl/day.
Daily Production (In Barrels): 1,240,000
Location: Jamnagar, India